Upcoming Euro Combine
| | | | |
| --- | --- | --- | --- |
| Date | Facility | Combine type | City |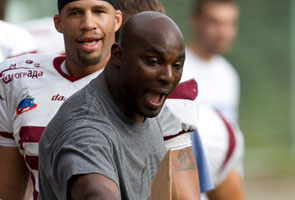 Are you a coach looking to bring your expertise and philosophy to a team in Europe or other exciting parts of the world? Teams are always looking for top coaching talent! Sign up today and discover the possibilities overseas and beyond.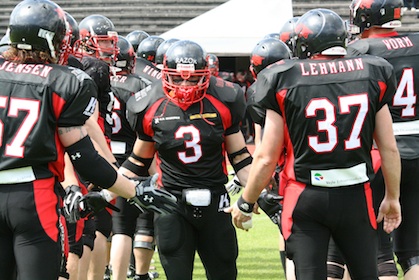 Is your team looking for top qualified and certified American athletes look no further. Now you have the only trusted source you will ever need. We have placed over 10,000+ athletes in Europe and around the world over the last 17+ years. Our owner Brian Pirone played and coached in Europe and no other company can say that. We understand the challenges a team faces. We help your scouting department or your player personnel director find the right player the first time. Having issues with background problems, players not smart enough, college expereince not being true. Our service eliminates these questions or issues you have had and its free for teams. Please sign up for a free profile and search are database today.
Euro Sports Scouting, LLC
Since 1997 Euro Sports Scouting has been involved with the placement and consultation of athletes who have dreams of playing professional club sports in Europe.
The dream of playing professional football does not have to be limited to playing here in American. There are hundreds of teams throughout Europe who are constantly looking to sign top US athletes to player contracts.
We also provide individual profiles to include picture, video, football history and contact information. This information is delivered to all European football leagues and teams in the following countries:

Austria, Belgium, Croatia, Czech Republic, Denmark, Estonia, Finland, France, Germany, Great Britain, Hungary, Ireland, Italy, Luxembourg, Moldova, Netherlands, Norway, Poland, Portugal, Romania, Russia, Serbia, Slovakia, Slovenia, Spain, Sweden, Switzerland, Ukraine
PROFESSIONAL FOOTBALL IN EUROPE
Professional football teams throughout Europe are called Club teams because the non American Players do not get paid to play. There are roughly 800 teams with over 25,000 players competing in the European Federation of American Football (EFAF). American football has been played on European soil for over three decades and continues to grow and gain popularity.
GENERAL INFORMATION
European football leagues play during the spring. Some leagues begin early February, but most initiate in late March or early April. Regular season games end in August or September. The Euro Bowl payoffs start following the end of the season.
The elite teams are comparable to top NCAA Division I AA, II and Division III football programs. With the involvement of American players, NFL Europe and the development of national players, many of the leagues and teams have emerged beyond these levels.
Practice usually takes place in the evenings at least three times per week and games are played on Saturday or Sunday.
All leagues follow NCAA rules and regulations.
CONTRACT
Contract duration is generally signed for one season (5 to 7 months). A Standard Player Contract includes the following:
Round Trip Flight Tickets
Living Accommodations (Furnished Apartment)
Automobile or Form of Transportation
Health & Medical Insurance
Monthly Salary
PERKS & BONUSES
Perks and Bonuses are also a possibility, but are not guaranteed. Typical perks include:
Food
Restaurant Privileges
Gym Membership
Cell Phone
Internet Access
Travel Passes
Employment Opportunities
SALARY
A typical player salary will range form $800 - $2200 monthly and are paid in the country's currency where you reside. Salaries often increase after your initial season.
OUR HISTORY & WHO WE ARE
The founding of Euro Sports Scouting materialized following Brian Pirone's own rewarding experience playing professional football in Europe. As the owner and a former player, Brian is able to share his knowledge and experience with the next generation of players. The ESS staff is compromised of individuals with NFL, Collegiate, and European playing and coaching experience.
Euro Sports Scouting is a professional organization of marketing experts who represent top caliber athletes exhibiting the desire, drive, and character to further their careers. Our focus is to bring high quality prospects to teams throughout Europe. As a result, all of our players run through our certification process. Our attention to detail and commitment to excellence has gained us worldwide respect. Our certification process delivers outstanding results.
WHAT WE DO
ESS is an all-inclusive marketing agency for overseas teams looking to sign amateur and professional coaches and players with outstanding credentials. Player statistics are housed in our state of the art database and are accessible to coaches and teams throughout the world. Players can become ESS site members in two ways. The first is to simply pay the monthly or annual subscription cost. The second is through the purchase of an Elite Gold or Platinum Package.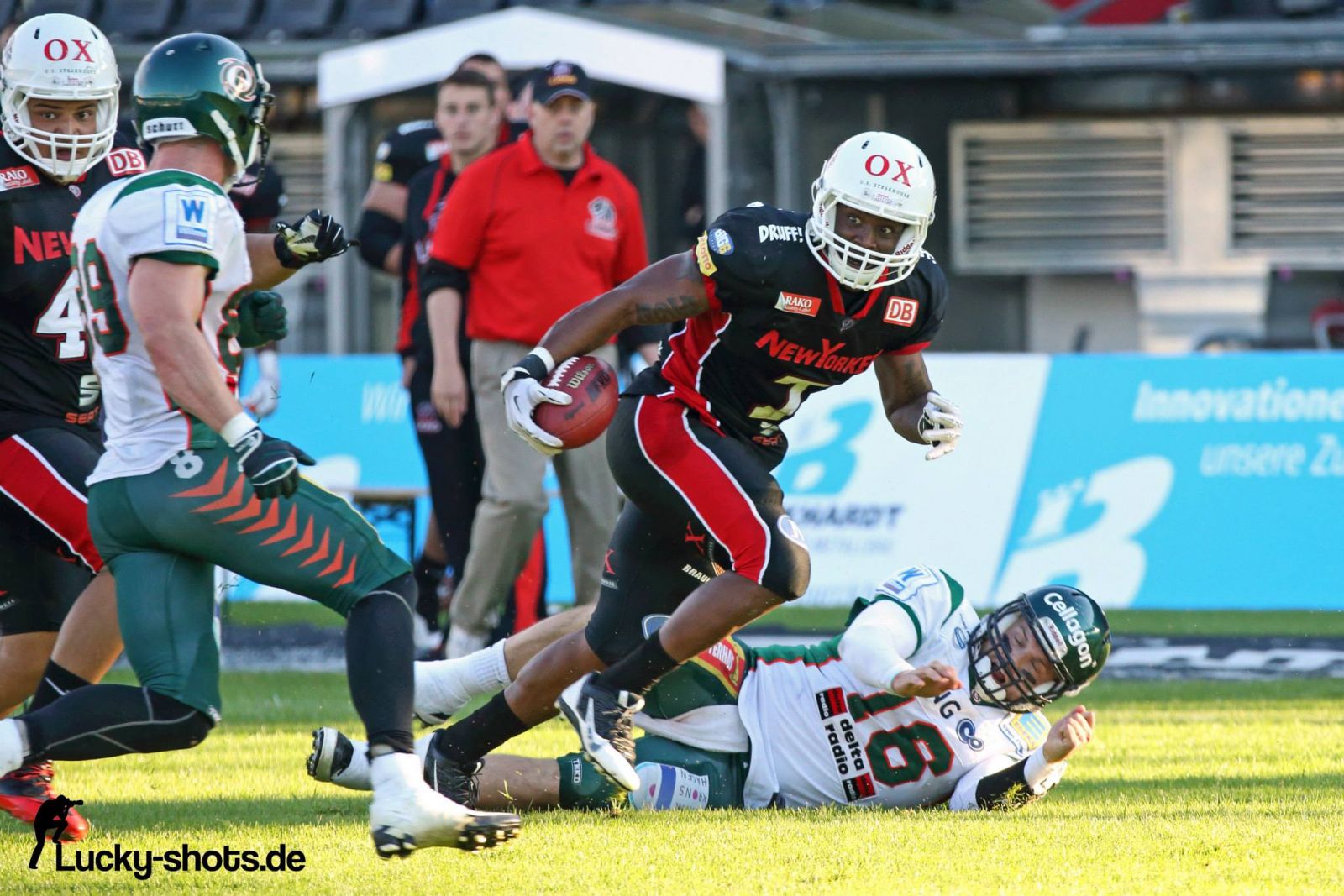 OUR SERVICES
ESS provides the following services:
Markets athletes to teams and leagues throughout Europe and the World
Provides ongoing international targeted exposure
Provides continuous consultations
Assists with contract negotiations
Provides certified times for team assurance
Player's personal data and speed times are housed in a custom searchable database
Background checks
Psychological evaluation
ESS PACKAGES
Platinum Euro Elite Membership Package - $439.00
Membership Includes:
12 Months of the complete Silver Membership
Complete Gold Euro Elite Membership Package
Assessment Athletics MVP Assessment
The Assessment Athletics MVP Assessment is designed to measure 33 Football success factors: 6 mental clarity factors, 12 emotional bias factors, 13 softskills and 2 stress factors. Football players, as well as their coaches and trainers, can all benefit from the assessment results.
Your chances of getting signed improve significantly when teams understand not only your physical and cognitive abilities, but also your personality traits, motivators, and values. Order yours today or ask your scout for more information.
Gold Euro Elite Membership Package - $249.00
Membership Includes:
12 Months of the complete Silver Membership
30 minute marketing strategy phone consultation
Background check
Wonderlic Cognitive Ability Test
Contract support
What To Bring While Playing In Europe PDF
How To Gain Sponsorship In Europe PDF
Silver Membership - $9.99 a month
Membership Includes:
Unlimited exposure to 900+ teams throughout the world
Upload 3 videos and 3 pictures
Unlimited profile edits
Targeted email marketing to teams
ESS monthly updates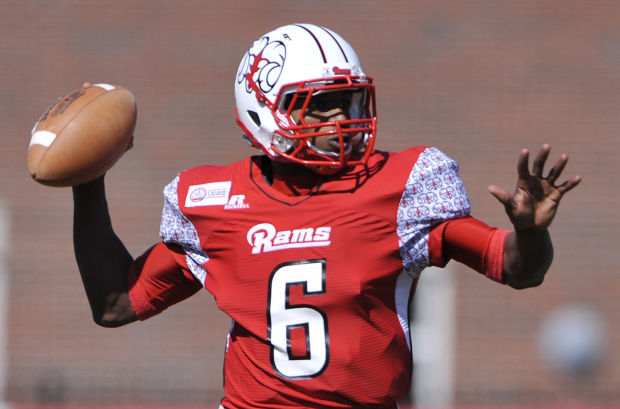 ESS's own Kam Smith is headed to Kiel Baltic Hurricanes. Congrats Kam and have fun and play hard. From all of us here at ESS we wish you all the best.
Quarterback Kam Smith, the career passing leader at Winston-Salem State, has signed to play for the Kiel Baltic Hurricanes of the German Football League.
Smith was a three-year starter for the Rams and last season led them to a school-best 14-1 finish, but he admitted that he didn't know if he would ever play again.
"I really miss it," Smith said by telephone on Friday night, "but now I get to put the pads on again."
Smith left Sunday for Germany and will play Saturday in the Hurricanes' final regular-season game.
"It's not the NFL or the CFL, but it's a start," he said.
Smith, the 2012 offensive player of the year in the CIAA, holds most of WSSU's major passing records after finishing with 7,540 yards, 96 touchdown passes and a completion percentage of 59.7 (535 of 896). He also rushed for 959 yards and led WSSU to a 31-4 record as a starter.
"I'm pretty excited to get this chance, and the plan is to back up their starter as they head into the playoffs," Smith said. "I'll get a chance to play in their final regular-season game…."
Smith (6-1, 190) says he hopes to use this chance to catch the eye of teams in the CFL.
"I had some contact with a few CFL teams, but nothing happened," he said. "So I'm hoping I can show what I can do and go from there. Next year, I'll be more prepared to maybe go to a CFL combine."
Smith is enrolled at WSSU this semester and on track to graduate in December.
"I still want to get that degree, and I've been helping out a little bit at (WSSU) practice," he said, "but I'm looking forward to going to Germany to play more football."
Source
John Dell/Winston-Salem Journal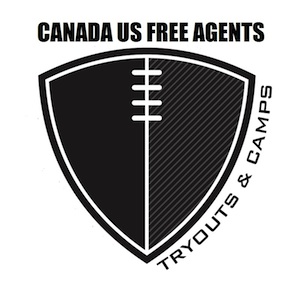 ESS and Canada US Free Agents partnered up to bring even more services to our players. Now you will have the opportunity to be seen on the Canadian FBX Change platform as well as our state of the art database. No other company in the world provides this service and we are proud to offer this for free.
CUSFA provides you the opportunity to put on pads and in a game setting: One on One's drills, skill enhancement drills, Pass Rush & Pass Skeleton, and a scrimmage complete with the motions and rules that are unique to the CFL. This combination of drills and scrimmage will showcase and highlight your skills for the CFL teams as they are searching for players to fill spots for roster expansion candidates and Neg List slots. The mini camps are held in a regional pattern to help you reduce travel cost.
Canada US Free Agents places all scouted player data into FBX Change the most complete database for information. Please go to www.fbxchange.com and search your name and follow the steps.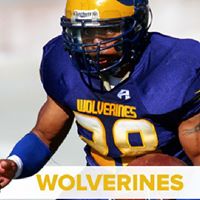 If there could be an MVP in American football in Europe there would be many candidates. But you would have to take into consideration a number of key individuals.
Would it be simply on-field play? Or how you have had an impact on the team as a whole. That is the key.
Stephen Stokes is the real deal. This African American makes a difference every where he is. Playing for the Helsinki Wolverines (Finland) the 31 year old has embedded himself into Finnish society and become a spokesman for the entire league.
He is called upon at the opening press conference every year to address the media and players. He is the mainstay on the Wolverines team. He is a volunteer for the Helsinki fire department and the father of two children.
He is a model for import American football players in Europe. He played in the Canadian football league for the B.C. Lions. Every season he is asked to take on several on-field roles. He can play tailback, safety and even quarterback.
"I love what I do whether on the football field or elsewhere." He says. "My wife Pipsa and I are very happy here in Finland."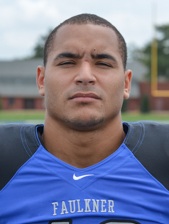 ESS's own Nate Copeland is heading to the Kiel Baltic Hurricanes to finish the regular season. Kiel is currently is second place in the GFL first Division at 5-1. We all wish Nate the Best.

Nate played at Faulkner University in 2012 his highlights from his Senior year - All Conference, All American, 91 tackles, 10.5 TFL, 2 sacks, 8 PBUs, 2 FF, 1 FR.